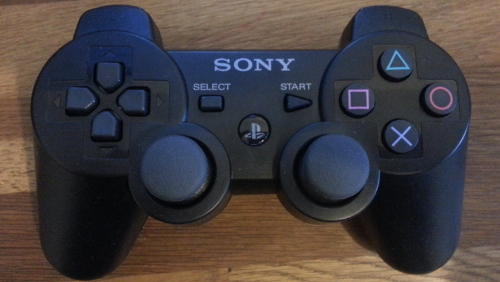 I made some software (which will be explained in a future post) and used my trusty Argos third-party PS3 style gamepad to control it.
On the way to open sourcing it, I thought I had better try it with a an official Sony PS3 gamepad, and I could always do with another gamepad for when playing computer with the sprog.
We play a lot of open source games like SuperTuxKart and Frogatto which are two of our favourites. To be honest we play almost every game made available through Debian's Apt.
So not really thinking too heavily about it, I popped onto a leading auction website, typed in PS3 gamepad, saw that the first result cost less than £13 including postage, and just bought it and moved on. Total time spent was about a minute.
Later I thought it was a bit cheap but ignored the thought on the basis that the PS3 is ten years old and has been long replaced by the PS4. The controller that game was the one above. In the following box.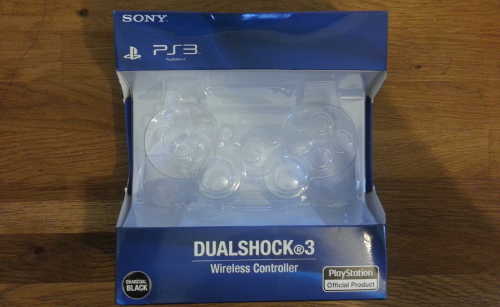 Initial impressions were that it was a little light and the D-pad was different than I remember. However, it is probably been 5 years since I touched an official PS3 gamepad and maybe they made production improvements to make it lighter or I didn't really remember right.
However, as soon as I plugged it in, and typed dmesg, the controller itself confessed to its real identity.:
usb 4-2: new full-speed USB device number 24 using uhci_hcd
usb 4-2: New USB device found, idVendor=054c, idProduct=0268
usb 4-2: New USB device strings: Mfr=1, Product=2, SerialNumber=0
usb 4-2: Product: PS(R) Gamepad
usb 4-2: Manufacturer: Gasia Co.,Ltd
input: Gasia Co.,Ltd PS(R) Gamepad as /devices/pci0000:00/0000:00:1d.0/usb4/4-2/4-2:1.0/0003:054C:0268.0010/input/input41
sony 0003:054C:0268.0010: input,hiddev0,hidraw3: USB HID v1.11 Joystick [Gasia Co.,Ltd PS(R) Gamepad] on usb-0000:00:1d.0-2/input0
A Gasia Co.,Ltd PS(R) Gamepad, what is that you may ask? Well so did I. It should look like this:
usb 4-2: New USB device strings: Mfr=1, Product=2, SerialNumber=0
usb 4-2: Product: PLAYSTATION(R)3 Controller
usb 4-2: Manufacturer: Sony
sony 0003:054C:0268.0008: Fixing up Sony Sixaxis report descriptor
input: Sony PLAYSTATION(R)3 Controller as /devices/pci0000:00/0000:00:13.2/usb4/4-2/4-2:1.0/input/input18
sony 0003:054C:0268.0008: input,hiddev0,hidraw0: USB HID v1.11 Joystick [Sony PLAYSTATION(R)3 Controller] on usb-0000:00:13.2-2/input0
The controller was totally fake!
So it didn't help me generalise my software. Also these controllers contain a Lithium battery so I am not comfortable putting this counterfeit device in my child's hands. If they are so far beyond the legal system that they do not need to care about the trademarks of Sony, how much do they care about electrical safety? Or chemical safety?
So I emailed my findings to the seller and they gave me an immediate refund and didn't need to send the controller back. A counterfeiter with great customer service! Bizarre.
It is amazing the level of detail they went to. It is itself an interesting cultural artefact; a Chinese made plastic product pretending to be a different Chinese made plastic product. It is interesting philosophical discussion about if you use the same design, make it in the same place and maybe even use the exact same parts, what does genuine actually mean?
And what the heck is the markup on the official Sony controller if another company can make an almost exact replica for a less than a third of the price?
It is shame that people feel the need to be dishonest. A third party PS3 controller does not need to hide its true nature. I love my Argos one which has some useful extra features.
Surely selling the controller as what it is would be simpler than having to sneak around and recreate accounts constantly on the auction site?
If the manufacturer had said, "this is a PS3 compatible gamepad and it is three times cheaper", then it could find its own market. While you are at it, put in a higher capacity battery and better bluetooth aerial than Sony's controller and win on both price and quality.
As for me, I bought an official wired Xbox 360 controller from Argos. I actually prefer the shape ergonomically and it is more reliably detected by Linux and is much cheaper than the PS3 gamepad.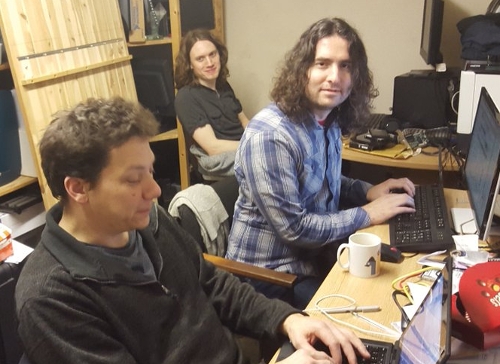 This has been a very exciting year. I burst out of the academy and started a new company with a couple of other chaps called Rob and Luke.
The idea is write a platform to help generate form-based applications, which could absorb and display business data. We could then in the future add machine learning/artificial intelligence type features, and learn original ideas that have not been apparent without such statistical modelling.
Basically we are trying to make Skynet, the singularity itself, which we call Infomachine. Of course, being a start-up, it might evolve into a different concept involving washing machines or something.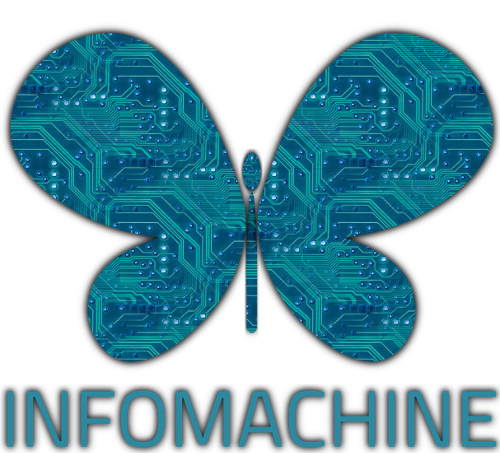 Meanwhile, some customers found their way to us and we have been doing lots of consulting and contract software development. The customers themselves are highly intelligent and beautiful people who have extensive domain knowledge in their own field, and it has been very interesting learning some of this as we write software to make their companies more efficient or expand into new areas.
This all feeds back into the eventual completion of the Infomachine, or not; maybe we will go in a completely different direction, that is the fun part, there are just three of us in a (often virtual) room and we can do whatever the heck we like.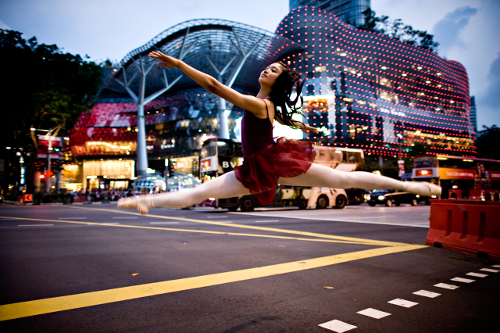 In this post I thought about the world of cool that lies between high-level languages and C. Thought is too strong, it is more of a seed of a thought that has not germinated yet. This is not a fable with a moral at the end.
When I first came across C#, I thought that is much better than Visual Basic, perhaps Microsoft's .Net platform could be interesting one day, but not personally having an obvious project to use it in, I put it to one side and have never touched it since.
When Vala was first announced, I thought wow, that is so sexy and I played with it for about a week. Not personally having an obvious project to use it in, I put it to one side and have never touched it since.
I had pretty much the same reaction to Go (aka golang) - wow that's cool, perhaps not as sexy as Vala but I like the goroutines. I did the trendy web based tour, I installed everything locally and played with the standard library. Then, not personally having an obvious project to use it in, I put it to one side and have never touched it since.
I could go on and on. Whatever piece of tech that comes into (or back into) fashion seems to follow this pattern, Haskell, Erlang, Java, Scala, etc etc. A lot of the developer tools industry and technology media needs something shiny and new to promote this year.
Don't get me wrong, I love all this stuff, I would love to do projects in different programming languages but obviously, as I have a reputation for writing Python or JavaScript or doing system administration, people hire me to do that and don't perhaps think of me for other things.
Maybe there is more too it than that, since in whatever I am doing, in my head I seem to think of any algorithm in Python first as executable pseudocode even if it gets typed in using JavaScript or another language.
I had a long stint as an academic, but basically my whole career in software is as a freelancer or contractor. A journeyman who works to live.
Often the customer has an existing project or specific library, toolkit or team which pre-determines the choice of programming language.
Otherwise, my usual process for creating software is to prototype it in a high level language (normally always Python but sometimes JavaScript). 90% of the time, once it works the customer has solved their immediate problem and wants to move their focus onto their next problem, which may not be software and may not involve paying freelance programmers. Sad I know, thanks for all the fish, I am here, like the song says, etc etc :)
When the prototype is working, there is a lot to be done to optimise it and keep it as a Python application, and almost always there is some specific other bottleneck (such as network, database or some industrial requirement) that means that CPU usage is not the problem and so cutting out the Python interpreter wouldn't actually make much difference in the short and medium time-frames that most companies care about.
Indeed I have seen cases where the customer has gotten someone to rewrite the prototype application in Java, and found that the new version is actually slower. A lot of the heavy duty work in the Python version was actually happening inside a C library that has been highly optimised over the last 30 years; changing the dependency from that to a poorly implemented Java library caused the poor performance.
If we imagine a Python application is like a commissioning a photograph, a C app is commissioning a sculpture. You only do it when you want something to really last or really be the core of something fundamental for your future success.
All the above notwithstanding, the genius of Python's initial design is that once your application has taken a stable(ish) form, it is normally pretty straightforward to convert the application to C.
Most of the standard library inherits Linux/Unix best practice (and even the same function names) and a lot of the best external libraries in Python are just wrappers around the C equivalents. You always have the fully working Python application to test it against.
It takes a long time yes, going through line by line, but you are not troubling the boundaries of computer science or software engineering as we know it. I actually love those kind of cathartic jobs, but I am a freak.
Apologies if I am stating the bleeding obvious, none of the above text is news to anyone, any Python developer knows the same thing, however it is the foundation for what follows.
So the real reason why I have not personally had an obvious project to use a lot of these fashionable and 'cool' languages and toolkits is that they fall in the luke-warm middle ground between the extremely high-level Python (and JS/Ruby/LISP etc) and the low level C language.
For most use cases, all these middle ground languages are slower and less portable than C. If you have decided on a re-implementation, then it takes no longer to rewrite a Python project to C than to Go, Java, C# or whatever, indeed it might often be quicker to C.
I have actually used C hardly at all, far less than I would like to have done, but I have used these middle-ground languages even less. Everything just stays in high level code.
So as I warned, I have no moral for this fable, no conclusion to offer, it is just the beginnings of a thought that ran through my brain, I like to think I will pick up this theme later, but I will probably look back in five years to find I have put it to one side and have never touched it since.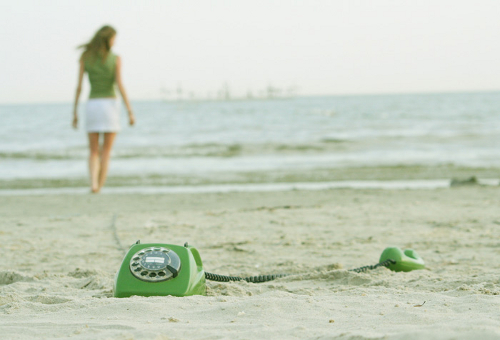 This post is about BBDB (Big Brother Database), which is the main contacts application available for Emacs.
Contacts Application for Emacs
BBDB is packaged within distributions, albeit quite old versions of it are packaged within Debian at the time of writing.
Information about BBDB can be found at its Savannah homepage, and most importantly downloads are found here. I wanted the latest version so I downloaded it from there.
The latest versions (that begin with 3, e.g. 3.1.2) require Emacs 23 or 24, an older version of Emacs will require version 2 of BBDB; although it is much nicer for other reasons to use the latest version of Emacs that you can get.
The README gives full instructions to get set up. Basically, like with most other Emacs libraries, you make the library available by editing the ~/.emacs file and using the require function.
(

require

 

'bbdb-loaddefs

 

"/path/to/bbdb/lisp/bbdb-loaddefs.el"

)



Storage Format
Despite the name ending in DB, contacts are stored in a plain text file at ~/emacs.d/bbdb (where ~ represents the user's home directory).
It is worth knowing that each line in the file is a contact, which takes the form of a vector, this is a LISP data type similar to a JavaScript Array or Python list (but items are delimited with spaces rather than commas).
If you ever edit the file by hand or with code you write yourself, it is important to keep one item to a line, if a line break gets removed then BBDB will reject the file until you fix it.
Since it is a plain text file, you can do back it up easily, sync it between computers, write scripts that do things to it, track it with git or whatever you can imagine.
Importing Contacts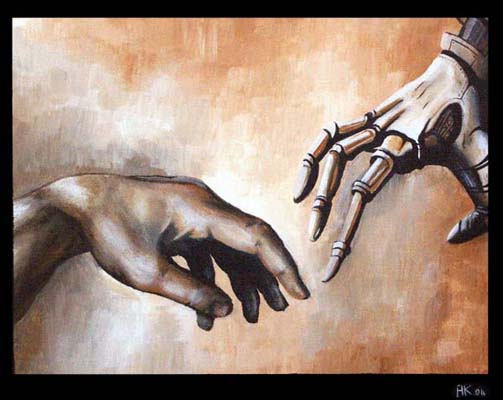 If you already have a load of contacts somewhere, then the best way to get started is to import them from there. I personally had a load of contacts in Google Contacts that had been built up from my Gmail account and Android phone.
I used a lovely little Python script called charrington which grabbed all the contacts from Google and added them to a bbdb file.
Using BBDB
As always, M is for Meta which means Alt on an IBM-PC style keyboard.
Typing M-x bbdb allows you to search for a contact. So if I search for Elizabeth, I get this contact: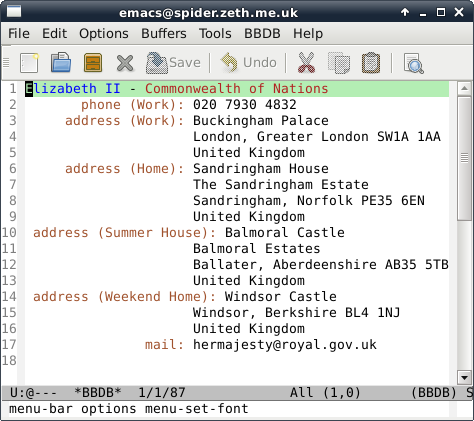 The other commands all start with bbdb- for example, M-x bbdb-create allows you to type in a new record. There is almost a hundred commands, but you do not need to remember them. Using tab completion shows them all, they are also organised in a toolbar menu.
If you have imported lots of contacts from Google Contacts, then sometimes different pieces of information about a person are stored under different names.
One of the most useful things is M-x bbdb-search-duplicates, this allows you to merge contacts together and/or delete duplicate contacts.
Sending Mail
When you have point over a record, pressing m will allow you to compose an email to the person. Emacs then drops you into message mode.
Email in Emacs is another topic entirely, but if you put the following into your ~/.emacs file then you have setup the absolute basics:
(

setq

 

user-mail-address

 

"youremail@example.com"


    

user-full-name

 

"Your Name"

)



If you have a mail transport agent or relay (such as mstmp) setup then Emacs can pass the email to whatever is pointed to by /usr/sbin/sendmail or you can use Emacs itself to relay email.
Other features
Pressing simply e edits the current line. ; allows you to write an attached note. If the record has a www field then W displays the web page.
You can even phone your contacts directly from Emacs! Typing M-d will phone the current contact; obviously you need to have a modem or some other kind of phone system setup.
Various mail and news packages for Emacs can make use of your contacts to provide auto-fill functions, e.g. in the To: field of an email.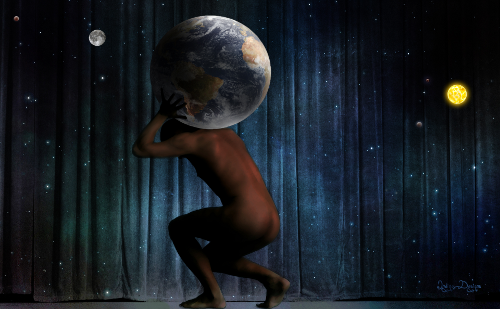 msmtp is yet another Mail Transfer Agent that merely relays the outgoing email message to another (e.g. your ISP's) SMTP server. There seems to be quite a lot of these, but this one seems to be the most actively maintained - see its homepage on sourceforge for more information and documentation. At time of writing, the last stable release is March 9, 2014 which is very recent.
Other similar ones, such as ssmtp, esmtp and nbsmtp, still seem to work, they are pretty simple programs with few dependencies apart from the C environment which basically never changes anymore and they are recompiled and repackaged regularly by the distributions.
I have a machine running on Debian stable but wanted a newer version of msmtp than is packaged for stable. So I cloned the source code using git and compiled it.
However, after removing the default mail transfer agent (Exim), Debian's apt command is desperate to re-install it.
So I needed to tell the system that I already have a mail transfer agent. This post explains how I did it. I don't know if this is the correct 'modern' way to do it, but it worked for me, and it is quite interesting because it exposes a little of how Apt works under the hood.
Fortunately, my problem is the use case given in the old Apt Howto under the section called 4.1 How to install locally compiled packages: equivs there is more useful information there.
The package that helps us to circumvent Debian package dependencies is called equivs, so first I needed to install that. sudo apt-get install equivs
sudo apt-get install equivs

Next I ran the following command.
This created a template Debian control file. I gave it a meaningful name, i.e. msmtp installed from git.
I added the following lines:
Package

: 

msmtp-git




Provides

: 

mail-transport-agent



The Provides line is the key, it tells the system that a mail-transport-agent is installed.
Then I created a .deb from this control file.
Lastly I installed the deb:
sudo dpkg --install  msmtp-git_1.0_all.deb

Pretty weird but it works.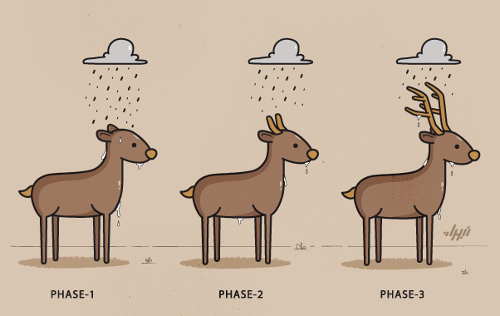 In the digital humanities when a scholar wants to transcribe and edit texts such as ancient or medieval manuscripts, that scholar uses her institution's own systems (for the rest of this post I will call this a 'site').
In Birmingham we have the Workspace for collaborative editing that I was the main coder on, this provides editing and analysis facilities for digital text projects hosted or associated with the University of Birmingham in some way. There are several of these kind of sites, maybe even dozens.
Textual Communities is another such site, based at the University of Saskatchewan, wherever that is, however, the difference is that Textual Communities aims to "provide an infrastructure and tools to allow anyone, anywhere, interested in a text to contribute to its study, as part of a community working together."
Here is a photo of some of the main Textual Communities people: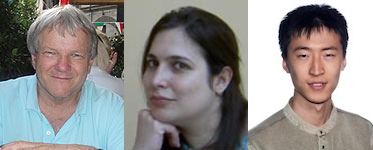 So as part of the Estoria de Espanna Project, I have been using Textual Communities and integrating it somewhat with some display and analysis tools on a server in Birmingham.
Part of the vision from the Textual Communities people is to build a global editing community, which would imply being an open and distributed system, not being based on one server.
Furthermore, there are performance and reliability drawbacks to relying on a single server in Canada to hold the data and pass it back and forth in real time over HTTP.
So the first immediate approach I have taken is to use database replication.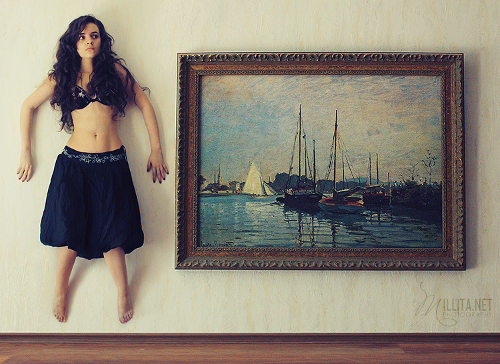 In this post we look at the changes in disk mounting and then look at the udisksctl command which allows you to automount disks from the command line. Feel free to skip past the background info if you just want to learn how to use the command.
Background
In the beginning (Thursday, 1 January 1970?) to add a storage device (such as a hard disk) to a computer was an infrequent affair, and required the machine to be turned off.
So the classic system of disk mounting on a Posix ('Unix-like') system was for the system administrator to list all the disks in a plain text file systems table, which on most systems can be found in the file /etc/fstab.
Nowadays servers often have the ability to add and remove disks without turning the machine off. Even in desktop computers, SATA drives have this facility too at least according to the SATA drive - but it depends a lot on the manufacturer of motherboard controller actually following the standard so it is not usually worth the risk.
The main thing that has really brought hotplugging into use is external disks such as USB drives and other trendy connectors that come and (mostly) go such as Firewire, eSata, Thunderbolt, etc.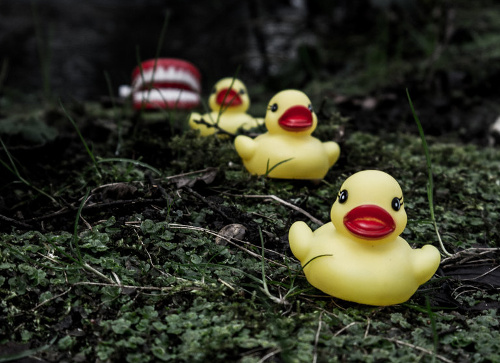 In the early 2000s, the first attempt to cope with this was called HAL - Hardware Abstraction Layer, which did what it said on the tin, provided a layer between device nodes and the user of the nodes, so storage devices (and other hardware) can be added and removed without rebooting this system and without rewriting the /etc/fstab file.
Then everything gets replaced a dizzying number of times (DeviceKit, devfs, etc) as better approaches are discovered in a fast moving period of hardware development, udev eventually won and was the main thing for the rest of the decade.
When a device is added or removed from the system, the Linux kernel notices and sends out an event. Udev is a daemon that waits around listening for these events and then responding accordingly. udev runs in user space not kernel space which is good for security as you cannot plug in a USB stick and take over the kernel like on some proprietary operating systems.
In 2012, the udev project merged into the systemd project; systemd is the next generation (or current generation for some distributions) system and service manager. Systemd is really cool and is being adopted by most of the major distributions but it is still a year or two away in some cases depending on their release cycles.
Anyway, the point is that if you want to control disks on the command line and you are using the mount command you are 20 years out of date. Enough history, lets get to the flesh.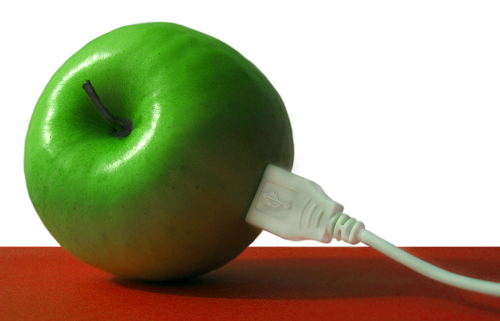 Command Line Usage
When you hot plug disks in the system, the graphical interface automatically reacts and provides buttons to mount, unmount and so on. However, if you have accessed a machine remotely, or just like to use the command line, then this post will tell you how to use the same automounting approach as the GUI.
For a system controlled by udev (or systemd), one command line tool is called udisks. It has two versions, in the original version 1, the command is udisks, for the second version udisks2, it is udisksctl.
If you don't have these commands already installed then you will have to install the udisks2 or udisks packages. In the case of the Debian distribution, udisks is in Wheezy and udisks2 is in Jessie. I seem to have both installed for some reason, possibly because I started at Wheezy and upgraded to Jessie.
Anyway, we will look at the newest one, udisksctl.
udisksctl
The main commands follow, there are several more that can be seen with:
To see a list of disks attached to the system:
For a very in depth list of disk information:
To mount a filesystem:
udisksctl mount -b /dev/sdb1

You don't need to give a location, it will sort that out automatically for you. On my system it mounts the disk at /media/username/label where username is obviously your username and label is the label of the disk partition, other distributions may deal with it differently.
To unmount a filesystem:
udisksctl unmount -b /dev/sdb1

Note that the command is unmount with an N, not umount like the classic command.
Note that these command names autocomplete which is kinda cool.
udisks
The old udisks command is pretty similar except instead of giving a command name, you give an argument, e.g. to get the full disk information:
Instead of status, it has –enumerate. This option lists partitions instead of physical disks like in the newer udisksctl.
Go forth and mount
So udisksctl is pretty cool, we can now mount and unmount disks from the command line in the same way as the GUI. Do remember that the disk information from the udisksctl dump command can quite be useful when wanting to know about the disks attached to a system.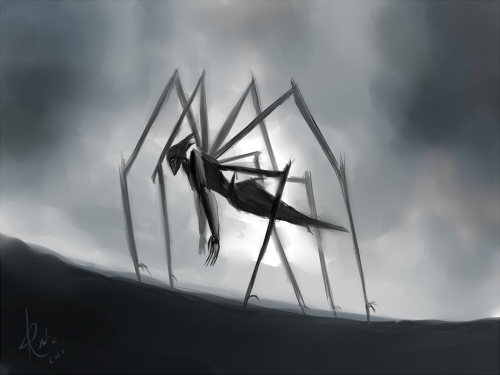 Note: everything below refers to the default (missionary position) C implementation of Python.
If you are converting Python code from Python 2 to Python 3, you might notice that the conversion tool transforms any uses of long() into int(). If that confuses you, this post will hopefully make it clear.
Before Python 2.2, there was a clear distinction between two of the Python numerical types, the int type and the Python long type.
Firstly, Python's int type was implemented as a signed long. So a Python int takes 32 bits of memory, which while not as efficient as some really optimised approach using shorter types, is still very fast indeed.
Secondly, Python's long type is an integer of unlimited size (well until you run of RAM - which would be an unrealistically massive number not useful for anything).
Python's long type does not map directly to a C type, it is a custom type implemented in the Python source code somewhere which I guess uses a C struct or whatever. As you might imagine, using the Python long type is significantly more RAM intensive and slower than the Python int type, but in reality it is rarely a problem (see below).
Hans Fangohr did a little performance testing and found that Python's long type is about three times slower than the Python's int type.
Unified ints were brought in for Python 2.2. This starts off as a Python int but transforms magically to a Python long if it needs to. Here is how it works in Python 2.2 to 2.7:
>>> 

import

 

sys




>>> 

sys

.

maxsize




9223372036854775807




>>> 

type

(

sys

.

maxsize

)




<type 'int'>




>>> 

sys

.

maxsize

 

+

 

1




9223372036854775808L




>>> 

type

(

sys

.

maxsize

 

+

 

1

)




<type 'long'>




>>> 

long




<type 'long'>



Note that when we add 1 to sys.maxsize, the result has an L suffix to denote it is a Python long and no longer a 32 bit number.
In Python 3, it works in a similar the way, however the fact you are no longer using a 32 bit type is now completely hidden away from the user:
>>> 

import

 

sys




>>> 

sys

.

maxsize




9223372036854775807




>>> 

type

(

sys

.

maxsize

)




<class 'int'>




>>> 

sys

.

maxsize

 

+

 

1




9223372036854775808




>>> 

type

(

sys

.

maxsize

 

+

 

1

)




<class 'int'>




>>> 

long




Traceback (most recent call last):


  File 

"<stdin>"

, line 

1

, in 

<module>




NameError

: 

name 'long' is not defined



This time, when we add 1 to sys.maxsize, the result has no L suffix; trying to call the long constructor function causes an exception because it does not exist anymore in Python 3.
Of course, the fun of Python is that being a high level language, we normally don't really care as long a we get a number; this is it rightly got changed it to be one unified type.
One might design a high performance application not to use the Python long type if it turns out to be a bottleneck. However, normally you would have other bigger insurmountable bottlenecks in your software/hardware/network stack so you don't care about this.
However, if you are working on a multi-language project, especially if you are using Python alongside a lower level language like C, then it is useful to know what is going on underneath the Python types.
The Python float type is implemented as a C double. This doesn't change across versions. Several other numeric types are available in Python of course.
So if you see long being converted to int by the 2to3 conversion tool, now you know why.
In this post we will example the digital text and how and why it is encoded.
Denarius
Wars are often an unexpected event, and a lot of the major currency developments in the 19th and 20th centuries were due to wars. In the ancient world it was no different. The requirement to quickly gather resources required an efficient form of money.
During the Second Punic War, in 211 BC, Rome brought out the Denarius, which means 'containing ten' - because one silver Denarius was worth ten bronze (later copper) Asses.
During the Third Punic war, in 140 BC, Rome decided to go hexadecimal, where one silver-coloured Denarius became worth 16 copper Asses.
The silver-coloured Denarius was considered a day's wages for a soldier. The gold-coloured Solidus varied in value but eventually stabilised by the 8th century as 12 denarii.
The Romans carried spread currency around and in Britain, the denarius became the penny but was still written as d until 1971 e.g. 5d for 5 pence.
12d made a shilling, which is the Anglo-Saxon term for the Solidus. The shilling was in the 16th century pegged to the value of a cow in Kent market.
Twenty shilling made a pound which was named after the unit of mass, a pound in cash was originally worth the value of a pound weight of silver (which is now about £300).
The pound of a unit of mass is itself Roman of course, from libra, which is why pound is shortened to lb. The pound £ sign was originally an L. 1 lb in mass is 16 ounces.
Part the deal when Britain applied to join the European Economic Community in the 1960s and 1970s, was that we got rid of all these crazy measurements and adopted metric, also known as scientific measurements, which we did eventually, to a certain extent. For example, milk, beer and cider are officially sold in units of 568 mL!
So until recently, the idea of non-base 10 measurements was completely normal.
Binary
George Boole was a theologian who was also one of the greatest mathematicians of the 19th Century.Boole understood mathematics and religion as intertwined. George Boole believed that studying mathematics would help reveal a new understanding of God.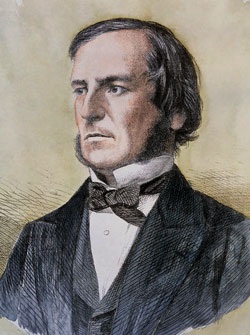 More on George Boole: http://zeth.net/archive/2007/07/19/what-is-truth-part-3-all-you-need-is-one-and-zero/
The core idea that all knowledge and thought could be reduced to two factors nothing (0) and God (1), had long been discussed, for example by the the Jesuit Gottfried Leibniz writing in the 17th Century. However, Boole had the mathematical knowledge to take the idea and build a complete system of logic around it.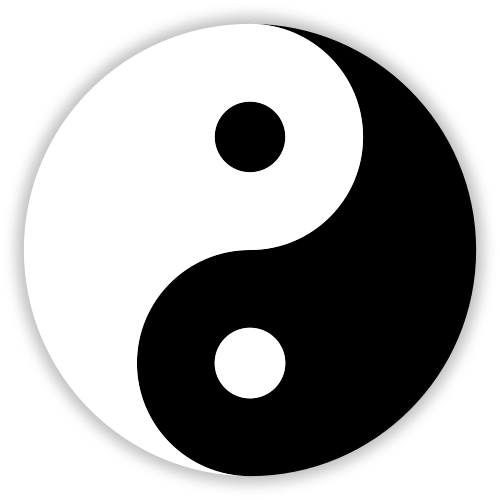 Everything is either True (God - 1) or False (nothing - 0):
1 or  0 == 1
0 or  1 == 1
1 or  1 == 0
0 or  0 == 0
1 and 1 == 1
0 and 0 == 0
1 and 0 == 0
0 and 1 == 0
  not 0 == 1
  not 1 == 0
Everything that is not God is nothingness, everything that is something is God. God fills the nothingness but the nothingness cannot conquer God.
Any number can be represented by any sequence of bits. A bit is 0 or a 1.
| Binary | Decimal |
| --- | --- |
| 0 | 0 |
| 1 | 1 |
| 10 | 2 |
| 11 | 3 |
| 100 | 4 |
| 101 | 5 |
| 110 | 6 |
| 111 | 7 |
| 1000 | 8 |
| 1001 | 9 |
| 1010 | 10 |
| 1011 | 11 |
| 1100 | 12 |
| 1101 | 13 |
| 1110 | 14 |
| 1111 | 15 |
| 10000 | 16 |
Traditionally, eight bits was called a byte (more correctly it is an octet). Four bits is a nibble.
A computer processor has lots of microscopic transistors. The CPU in my laptop (the Intel Ivy Bridge) has 1.4 billion of them. Each transistor is like a switch with an on and off state.
Hexadecimal
Binary is very low level. The first level of abstraction over binary is called hexadecimal.
In previous lecture, we looked at how and when and where computing was developed. These early computer developers choose the most efficient representation. As we mentioned earlier, until recently non-base 10 measurements were completely normal.
Hexadecimal ('hex' for short) is counting in base 16, here is the table from above with hex as well:
| Binary | Hex | Decimal |
| --- | --- | --- |
| 0 | 0 | 0 |
| 1 | 1 | 1 |
| 10 | 2 | 2 |
| 11 | 3 | 3 |
| 100 | 4 | 4 |
| 101 | 5 | 5 |
| 110 | 6 | 6 |
| 111 | 7 | 7 |
| 1000 | 8 | 8 |
| 1001 | 9 | 9 |
| 1010 | a | 10 |
| 1011 | b | 11 |
| 1100 | c | 12 |
| 1101 | d | 13 |
| 1110 | e | 14 |
| 1111 | f | 15 |
| 10000 | 10 | 16 |
Now it is easy to convert any binary number to hex. You just split it up into nibbles from the right.
So this number:
11111011110
Split up is:
So in hex it is 7de.
What number is it in decimal? Well that is more complicated. Going from binary to decimal requires you to split the binary number up into parts:
10000000000 1024
1000000000   512
100000000    256
10000000     128
1000000       64
10000         16
1000           8
100            4
10             2

1024 + 512 + 256 + 128 + 64 + 16 + 8 + 4 + 2 = ?
So data is electrical impulses in a transistor, which represent 1 and 0, which are then hexadecimal numbers.
Now we have numbers, we can now encode characters. Each character is given a hex number.
So 41 in hex (which is 65 in decimal) is "latin capital letter A".
There are different encodings (mapping between numbers and characters) but the only one that really matters in 2014 is called UTF-8 commonly called Unicode (although there are other forms of Unicode which did not win).
UTF-8 has room for 1,112,064 different characters and symbols which aim to represent all of the world's languages.
The first 128 characters are carried over from an older standard called ASCII. The first 32 of these are historic control characters for controlling printers and teletype devices (remember those from a previous lecture?).
20 in hex (so 32 in decimal) is the empty space, then we get punctuation, then we get the numbers and so more punctuation etc then the letters in upper case then some more symbols then the letters in lower case etc.
This gets us to 7E (126) which is ~, and we have all of the English keyboard covered. The next 129 characters are Western European languages (German etc) and then it carries on after that through all the world's letters and symbols.
Including some really fun stuff added to give compatibility with Japanese mobile phones:
http://www.fileformat.info/info/unicode/char/1f4a9/index.htm http://www.fileformat.info/info/unicode/char/1f302/index.htm http://www.fileformat.info/info/unicode/block/miscellaneous_symbols_and_pictographs/images.htm http://en.wikipedia.org/wiki/Emoji
So a digital text is a series of these hexadecimal numbers representing characters and symbols including spaces (20 in hex/32 in decimal) and control codes such as line breaks (0A in hex, 10 in decimal) and so on.
Here is a nice chart version of the first 127 (ASCII) characters: http://web.cs.mun.ca/~michael/c/ascii-table.html
So you can decode these characters (with some spaces added to make it simpler):
41 6e 64 20 74 68 65 72 65 66 6f 72 65 20 6e 65 76 65 72 20 73 65 6e 64 20 74 6f 20 6b 6e 6f 77 20 66 6f 72 20 77 68 6f 6d 20 74 68 65 20 62 65 6c 6c 20 74 6f 6c 6c 73 3b 20 49 74 20 74 6f 6c 6c 73 20 66 6f 72 20 74 68 65 65 2e
To make it clear that something is a hex value, it is often prefixed with 0x or x or U+.
This is as good as it far as it goes. But to make practical use of the data, just loads of text doesn't help that much.
If we want to make a digital representation of a humanities artefact like a manuscript, we need to use a file format. Otherwise the digital text is of limited use for other scholars and software.
Why not use a word processor?
A word processor is an approximation of a late 19th century typewriter. A word processor will not help in transcribing this: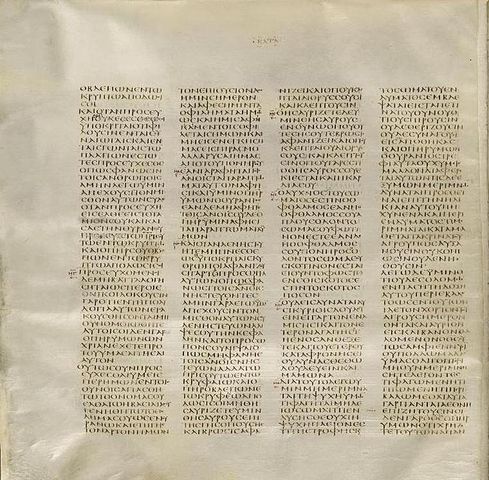 Let alone this: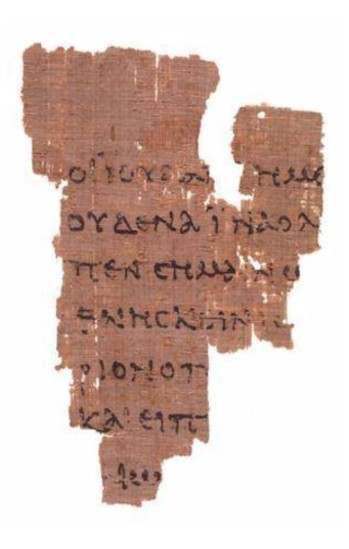 What about this:

How about this: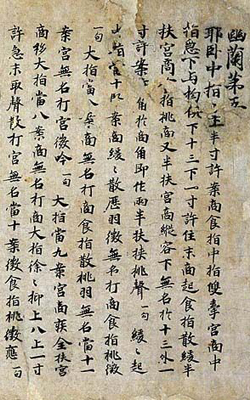 In the 1980s and onwards, a group of humanities scholars created the TEI, which is a set of guidelines for digitally representing humanities data:
These Guidelines apply to texts in any natural language, of any date, in any literary genre or text type, without restriction on form or content.
The guidelines can be found online here:
http://www.tei-c.org/release/doc/tei-p5-doc/en/html/
The TEI was initially SGML based then became XML based. What this means is that the text of the artefact is typed up, and meaning and extra information is inserted into the text using angle brackets.
An example of a text encoded using the TEI format: http://epapers.bham.ac.uk/718/1/47.xml
So in this simple line here:
The element <w> which means word, has an attribute n with value 6 which quite obviously tells us that it is word number 6. The text of the word then follows, and then the word ends with a closing tag: </w>
As explained in the preface to the TEI guidelines, part of the reason for them was to enable sharing of data and a new generation of shared TEI-supporting software to emerge.
Sadly that never really happened. The problem with the TEI is that it is a huge standard that doesn't really simplify the problem space in any way. There are hundreds of available elements and every author of a TEI document uses their own subset it in his/her own way.
Churchill famously said that "Democracy is the worst form of government, except for all those other forms that have been tried from time to time."
TEI is the worst form of encoding, except for all the other forms that have been tried from time to time.
Wizard of OZ
https://github.com/TEI-examples/tei-examples/blob/master/nypl.org/WizardOfOz.xml
Plain Text formats
Collating
Collating is comparing texts together. Show examples.